Bringing Bali to Fort Lauderdale with beautiful bright colors and intricate tapestries, Bungalow Drift owner Dewi Johnson creates one of a kind, handmade designs to compliment any eclectic home.
Dewi has an attitude as breezy as swaying Fort Lauderdale Beach palm trees and her effortless aesthetic matches so perfectly with the Florida lifestyle, you'd expect it to come straight out of an Urban Outfitters spread. With an emphasis on travel and personal upbringing that influences her designs, the idea of Bungalow Drift occurred to Dewi when she was 21 and lived in Bali for a few months.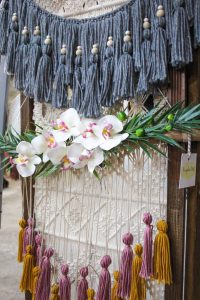 "I traveled around Asia and Europe by myself and collected home decor for my future first apartment that I was so excited to get when I got back to FL. Once I got it, I transformed my small studio apartment in Hollywood into a cute girly bohemian bungalow. After it all came together, I would later regret not getting some of the items I saw when I traveled. So, I took it upon myself to try and make them. After I made my first dream catcher I created more and more items that then became a huge hobby of mine."
I got to follow up with this wanderlusting soul after meeting her at FAT Village's Art Walk. Here's what she has to say about what inspires her and what her perfect day in Fort Lauderdale is.
When was bungalow drift founded?
"Bungalow Drift started a little over a year ago. I started teaching myself how to macrame and create wall hangings as a hobby to decorate my house. Then whenever I had people over they would always comment on them and ask me to make them one. Shortly after, I created a huge hanging for my boyfriends' sisters wedding and all the guests loved it. That's when I realized I can make it into a little side gig."
What're your favorite materials to work with?
"I LOVE working with driftwood. I don't know what it is about it but it looks so beautiful after its been tossed around in the ocean, and every piece I find is completely different! I also love using macrame fiber rope and cotton yarn to create my designs. Their easy to manipulate and is super relaxing to tie together. I also love working with puka shells and agate slices to add a natural bohemian touch to my work."
What are some of your favorite Bungalow Drift items?
"I have a favorite Large Gray tassel wall hanging that I'm in love with. I also like the brown and white rattan placemats and coasters I got from Bali. Also, the rattan handbags that girls seem to love, they all have unique batik fabric prints in them that really pop when you open them up."
What are your goals for Bungalow Drift?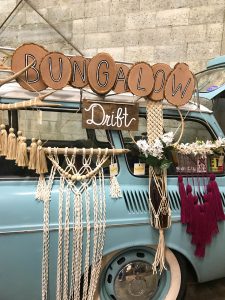 "I eventually want to create a small storefront somewhere in Lauderdale. A lot of what I have in my shop is handmade by me but sometimes making everything yourself can get overwhelming, so some of my products are also imported from Indonesia. Indonesia is packed with super talented artisans that create tons of homewares and furniture by hand. Since I have family there I visit often and am able to explore the islands and see what catches my eye. Therefore I'd love to eventually import more furniture, decor, and accessories from there and also help support their artisan community."
Have you lived in Fort Lauderdale all your life?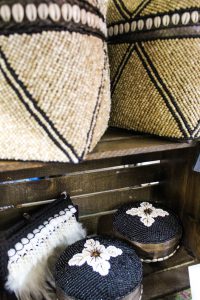 "No, I was actually born in Singapore and moved to Indonesia shortly after I was born. I lived there until I was about six years old then moved to Cleveland, Ohio (that's where my dad was raised). I lived there until I was seventeen then moved to Florida. I lived in Bradenton/Sarasota for awhile until I came down to Lauderdale for college (FIU) in 2012 and have lived here ever since!"
Describe your perfect day Fort Lauderdale
"My perfect day would consist of breakfast at First Watch in Lauderdale by the Sea then take my dogs for a walk through Birch Park and get lunch or a frozen drink at Park and Ocean. Then my boyfriend and I would grab the paddle-boards and drive to the beach and paddle out to the buoys. We would usually tie them up, hang out, and swim around and even have a couple beers until sunset and head back in. I rarely have those type of days anymore cause I'm always so busy but when they happen they're a day to remember!"
What are you currently jamming to?
"My tunes always change depending on my mood. If I'm at home creating and hanging out I like to listen to mellow tunes like Ben Howard, Bon Iver, or oldies like The Allman Brothers or Rolling Stones. If I'm out with friends or at the beach, I love listening to reggae or rock like Expendables, Slightly Stoopid, The Beautiful Girls, or The Black Keys. Sometimes I listen to the same things a little too often so I'm always open to new jams!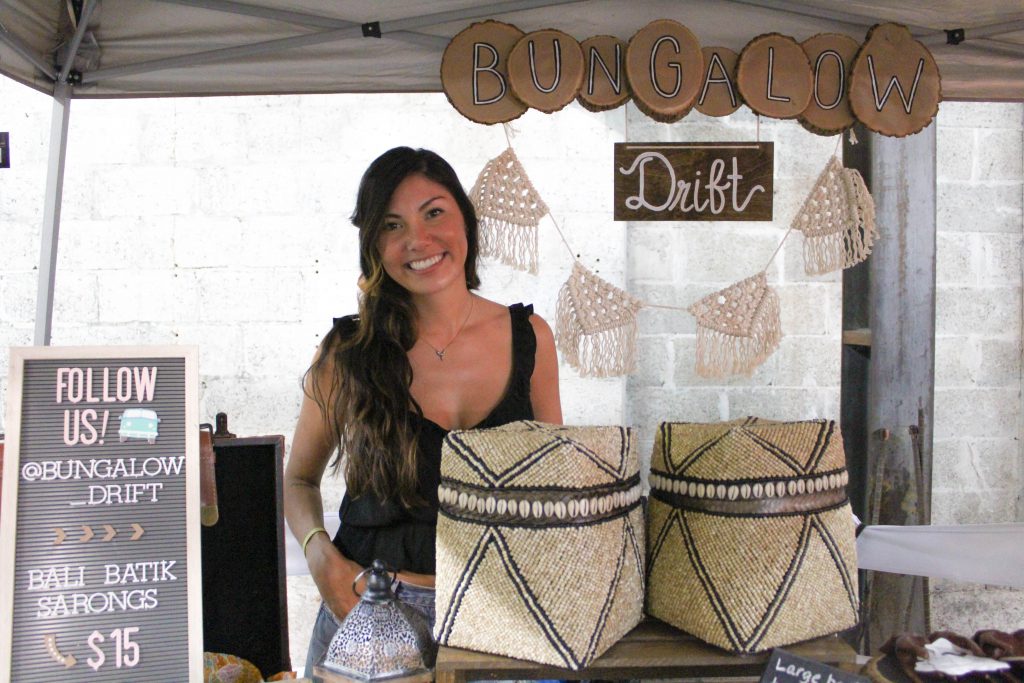 You can purchase all Dewi's handmade items from her Etsy website (www.etsy.com/shop/bungalowdrift) or find some products at Mora Girls Surf Boutique up in Deerfield. You can also meet Dewi in person on April 21st at Markets for Makers at Moore Building Miami and during our very own Fort Lauderdale Art Walk @ FATVillage Arts District on April 28th from 6 PM to 11 PM.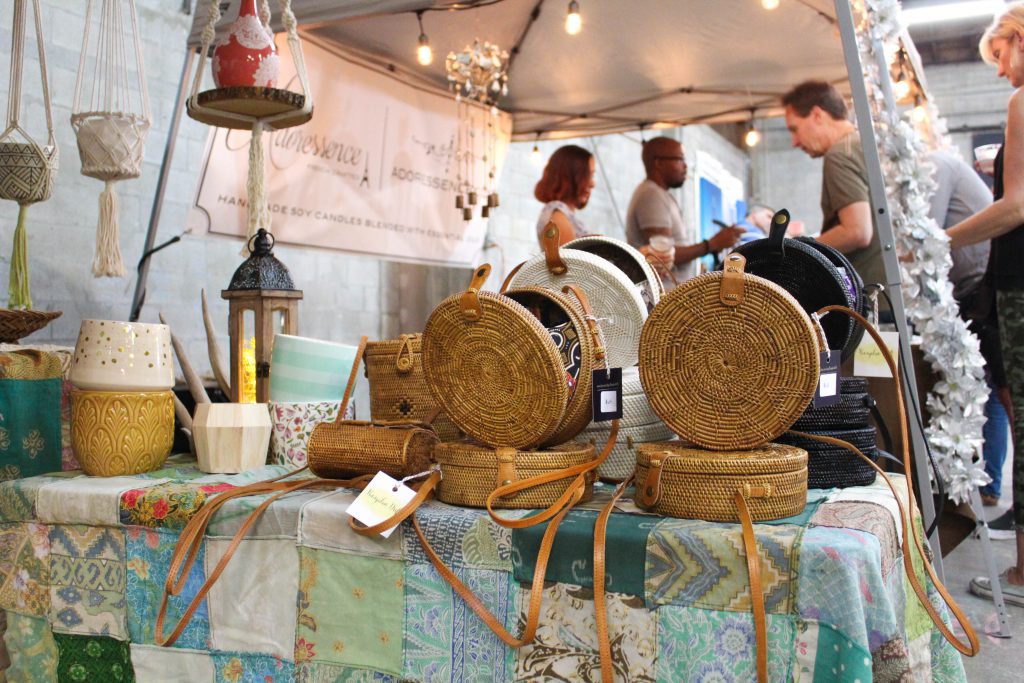 Keep up to date and follow Bungalow Drift on Facebook and Instagram.