A Sofar gig is an intimate show held in a unique venue, like someone's living room or an antique shop. It typically features three artists, playing four songs each. Every lineup is specially curated to give the audiences a diverse show.
Join the good people at Sofar Sounds and other locals for their 1 year anniversary event at a secret location in FAT Village, Fort Lauderdale. Saturday, May 19th! Arrival time: 7:00 PM – 7:30 PM.
Apply to be a guest here: https://www.sofarsounds.com/cities/fort-lauderdale/events/16966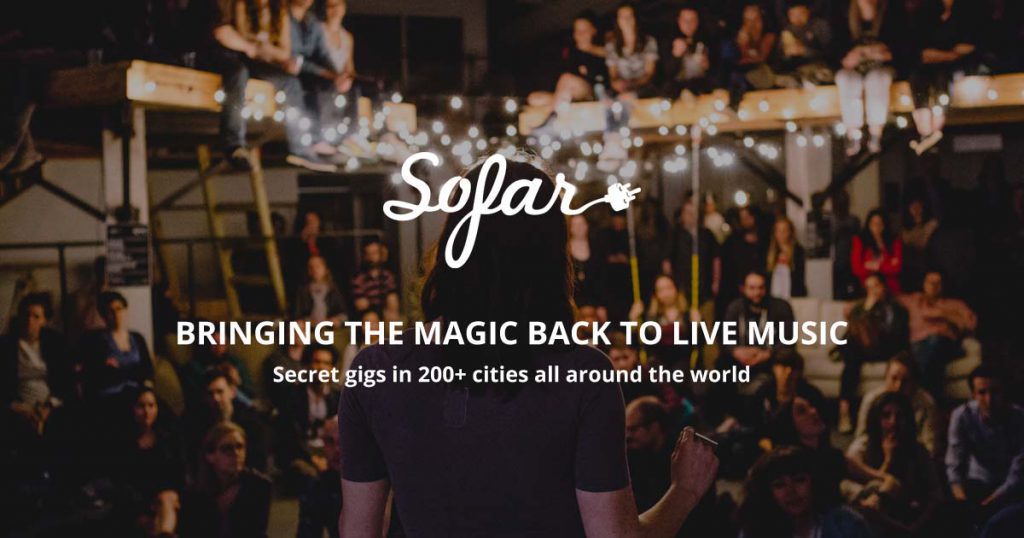 Amazing artists in intimate spaces, performing stripped-back sets to carefully curated audiences. Please, arrive on time, stay to the end. Sit down, settle in and just listen. You're gonna love it.