You may recognize her from serving up your favorite daily coffee, but behind the scenes, Sarah Franklin is a wanderlust soul with a passion for fresh blossoms and anything that grows. This Saturday, May 12th from 9 AM to 1 PM at Wells Coffee Company, Sarah is teaming up with Future Florals for an event curated for the special women in your life. Future Florals is a pop-up boutique flower company that brings
 a fresh take on your traditional bouquets, offering a variety of flowers, greenery, berries and sprigs for you to choose from to make your dream bouquet (just in time for Mother's Day.) Here's what Sarah has to say about their collaboration and where she likes to go when not slingin' lattes:

Can you tell me a bit how the partnership between yourself and Future Florals was formed?
"Brooke and I have known one another for a few years now. She started Future Florals a few months ago and we dove excitedly into a partnership recently, with big dreams of making the local community more beautiful with personalized flowers and bouquets."
What are your favorite flowers to work with?
"Brooke and I have different styles of bouquets that we love to build while having the same taste. Brooke loves bright colors in a bouquet: pink roses, yellow daisies, purple carnations, fun sprigs, and berries. I love softer colors: white peonies, soft-pink roses, and eucalyptus with everything. I also love sunflowers!"
Will you have pre-made bouquets for peeps on the go?
"Nope! The whole concept of Future Florals is that you get to come and pick your own flowers. "Build your own bouquet" style, which we arrange beautifully for you to take. We always have a large assortment of flowers for you to choose from to build your dream bouquet."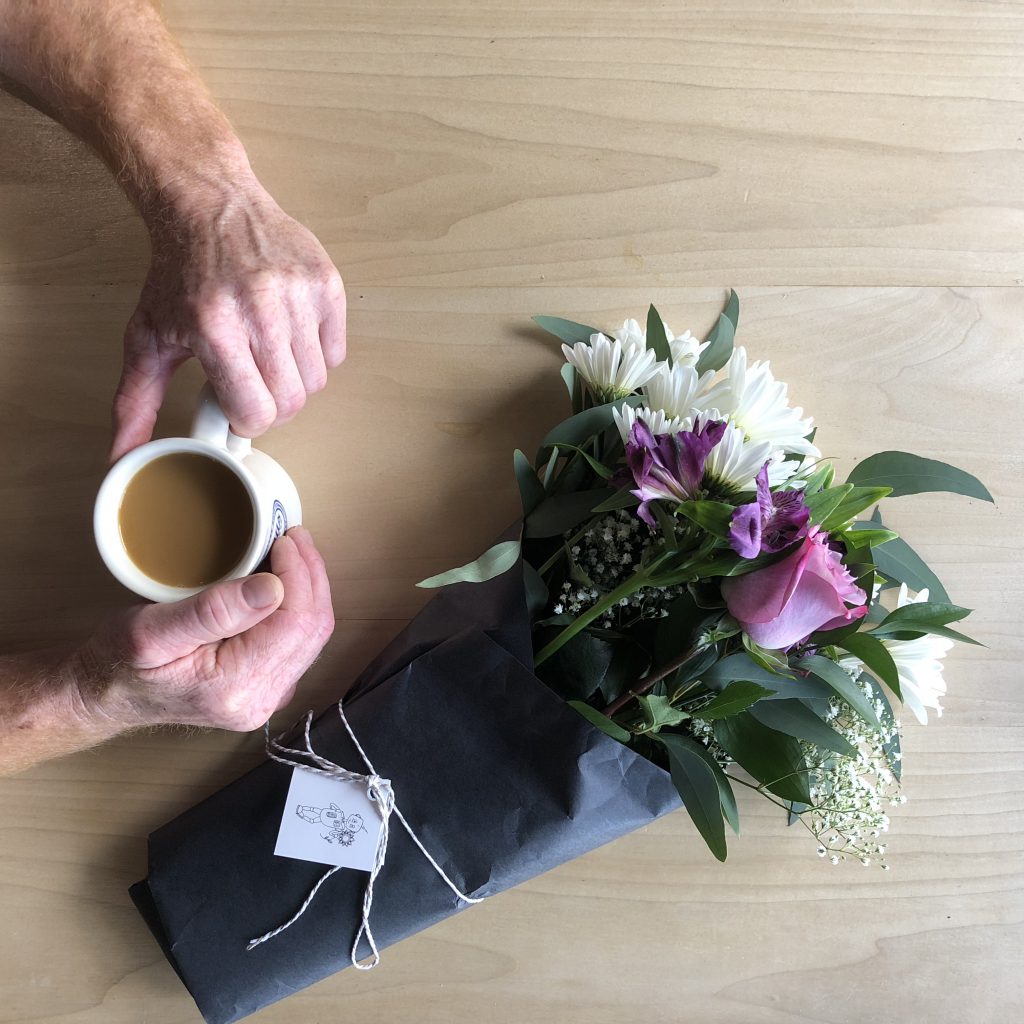 Will we see you and Future Florals at any local pop-ups or Art Walks? Any upcoming pop-up dates?
"We will definitely be at local pop-ups. We want to really immerse ourselves + Future Florals in the community, as we are both passionate about Fort Lauderdale + the local community, so we want Future Florals to be a part of it! We will definitely be at Art Walk this summer and you'll see us around at other local pop-ups. 
We will also be at BREW Urban Cafe regularly – dates to be announced on that!
And around holidays we will have pop-ups as well, to provide you with all of your flower needs for the holidays."
What inspires you while arranging?
"I think with the concept we have with Future Florals, an individual coming and building their dream-bouquet, it's making that vision come to life that is inspiring. Flowers make life so much more beautiful, they brighten up a room, they make people happy, they certainly make us happy – so we love that we get to be a part of this."
What's your favorite thing to listen to while you're creating?
"Brooke loves upbeat music, she's a ray of sunshine who is always making me smile. I'm much more of a chill creative, I love any sort of singer-songwriter music or anything with a cello. Also folk. Give me all of the folky music."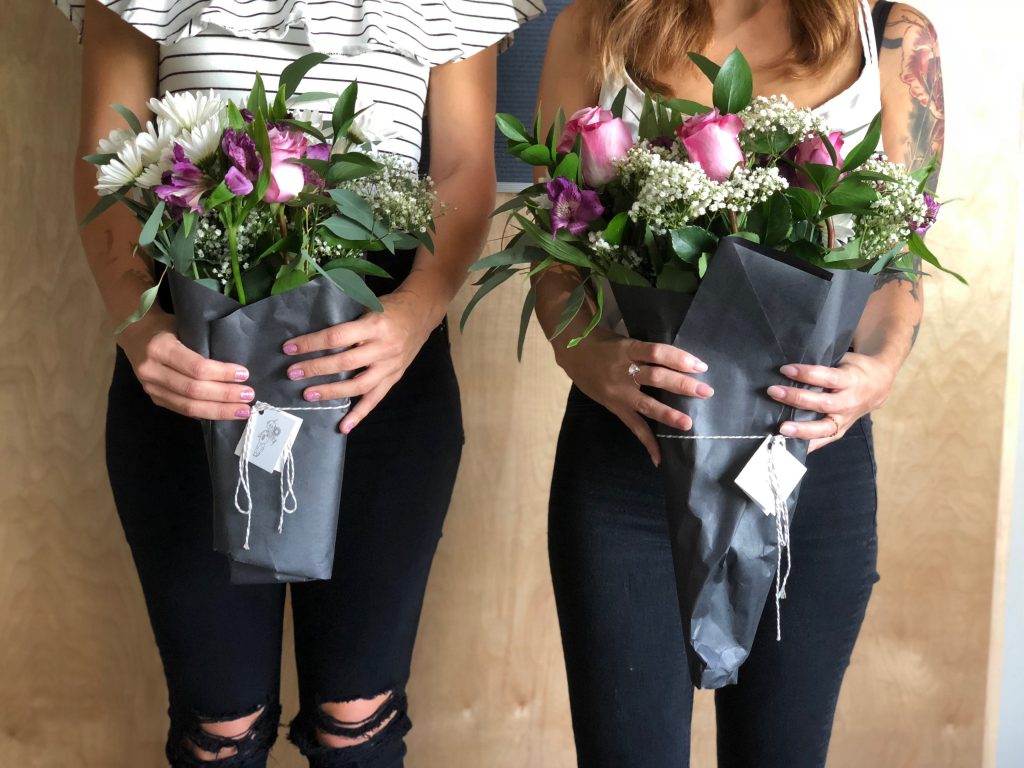 What're your favorite places to go in Fort Lauderdale?
"Am I allowed to say BREW Urban Cafe? 😀
Lifestream Spa and Boutique for all of my relaxation + pretty nail needs
Any local coffee shop, of course! We are friends with all of the owners." 
Catch Sarah and Brook this Saturday at Wells Coffees for a Mother's Day Pop-up! From 9 AM 1 PM to beautifully arrange a bouquet for the special woman and mom in your life. So come visit #drinkdeeply and let them make you something beautiful.