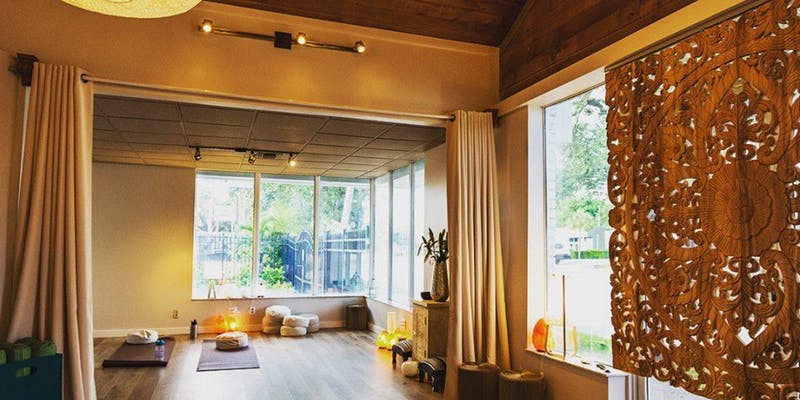 Please join yoga teachers Chloe Ravel and Emmy Melissa for an evening of yoga and meditation, this Wednesday, August 1st, 7-8: 30 PM at the beautiful Zen Mind Space in Fort Lauderdale.
Discover the powerful presence of your Chakras, as you learn to connect with these main energy centers in your body.
Understanding and re-aligning your chakras can be a powerful tool for personal development and growth. During this experience, you will be guided through gentle yoga movements to help you release stress, anxiety, and negativity from your emotional, spiritual, and physical body. Following the yoga practice, you will be guided through a sensory chakra meditation accompanied by crystal sound bowls and Certified Therapeutic Grade essential oils to support you in expanding your awareness to a state of serenity, love, and gratitude.
During this experience, you will also learn how to use aromatherapy to: reduce anxiety/regulate mood, optimize emotional and mental health, and improve sleep habits/patterns.
All participants will have the opportunity to book a free 30-minute Aromatherapy consultation at Zen Mind Space.
All levels are welcome. Please bring a yoga mat (extra mats available if needed). Space is limited and will be reserved on a first-come, first served basis. Please arrive at 6:45 PM. The class will begin promptly at 7:00 PM.
Purchase tickets here. Tickets are subject to availability, so get yours fast. Space is limited.