The Poke House serves up fresh raw poke bowls inspired by famous surf beaches from around the globe. Fantastic food and liquid aloha in Fort Lauderdale, FL!
With fish deliveries daily, this West Coast inspired surf shack will leave you saying "Mahalo!" Kona beers and infused charred pineapple sake make you feel like you are living the endless summer.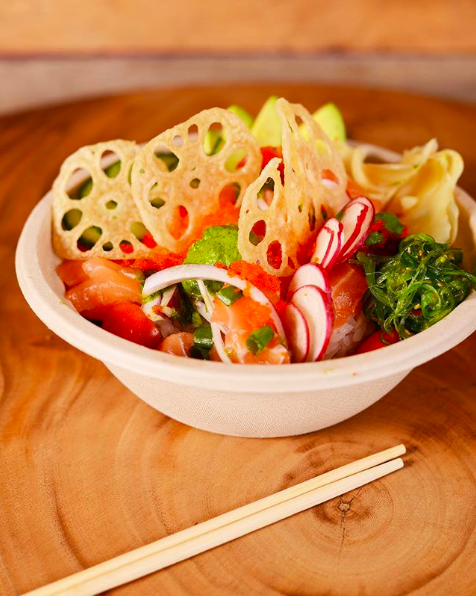 Most noteworthy is their wonderfully tasty "Punta Hermosa Peru" Bowl. It features Hamachi marinated in their Aji Amarillo Emulsion, Green Rice, Red Onion, Choclo, Scallion, Cancha and Crispy Sweet Potato.
Address:
666 North Federal Highway, Fort Lauderdale, FL 33304
Website:
Hours:
Sunday 11:30 AM – 10:00 PM
Monday 11:30 AM – 11:00 PM
Tuesday 11:30 AM – 11:00 PM
Wednesday 11:30 AM – 11:00 PM
Thursday 11:30 AM – 11:00 PM
Friday 11:30 AM – 12:00 AM
Saturday
 11:30 AM – 12:00 AM