Join us on Saturday, October 20th, 2018 for a night of live music, drinks, BBQ, cigar rolling, and more!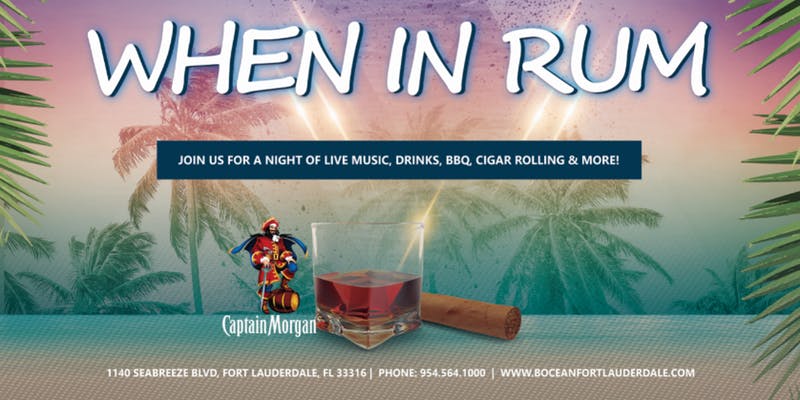 Don your Guayabera, grab your fedora and join us at B Ocean, for the 1st ever When In Rum celebration of all things Cuban. B with us poolside as the sun sets for a night of live local music, tasty drinks, delicious roasted mojo pork Caja China style, cigar rolling and more. The party, sponsored by Captain Morgan, kicks off at 6 PM at their Salty Siren Bar and Poolside Deck.
Purchase tickets here. Use code "Lauderbabe" for 10% off your ticket!