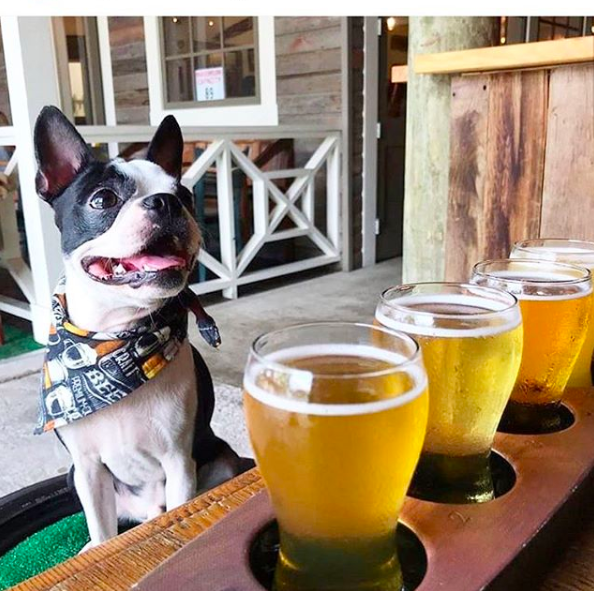 Calling all babes! Grab your friends or meet some new ones at the Lauderbabe Brunch Mixer during The Flamingo Flea this Sunday, March 10th at 11:30 AM at Tarpon River Brewing. Special early entry, vendor preview, and a free drink ticket for all by RSVPing here!
• • • •
Experience a doTERRA oils workshop by @highonoils and receive half off braid bar by Bombshell Dry Bar (between 11:30 AM and 12:30 PM). What's a Sunday Funday without bottomless adult beverages? Get your mimosa/beermosa on for only 15 smackers (dollars).
Spend your Sunday surrounded by local creatives showcasing the best vintage, jewelry, skincare, upcycled clothing, homewares, craft batched foods, and handmade accessories in South Florida. The Flamingo Flea brings together multiple vintage, handmade, homemade, health, small batch food, simultaneously for the community to enjoy. To showcase the talents of these local artists through continuous market events for guests to shop, learn, and socialize — integrating and building a creative community at every stall. Each event will have new and exciting material to inspire. This unique flea will revolve around a social atmosphere where groups of artisans can network and collaborate. A platform for thrifters, entrepreneurs, and artists to grow.
Live music will be by Joshua Diaz of KIDS, Odd Stars, and more! Grub and beverages supplied by Tarpon River Brewing.
Bike, walk, scoot, or drive over, plenty of free parking!
Kiddie Craft Corner by Broward County Library
Doggie Adoption with Everglades Angels Dog Rescue
Vendors include: AfterBurnt, AG CleanTherapy, BB Art & Design; Art Prints by BRITBUCK, Bi.Denim Bags, Bombshell Dry Bar, Bottles and Rocks, Brody's Bandanas, Bucha Box, Carla Merino Jewelry, Cool Beans Espresso, Crafty Witch Crowns, CURANDERA REMEDIES, Daddy Daughter Jewelry, East & Local, Erin Made, Everglades Angels, French75vintage, Gables Delight, Hot Stuff Home & Kitchen, Indigo Instinct, Javier Corrales Art, Kiramade, La Mequeca, Light The Earth, Lily Bean Couture, LYNK Studio, Moonfish Jewelry, Nauti Mom Handmade, One Of a Kind, Photography by Paloma, PINSBRO, Rust & Wax, Sakura Soap Co., Shop Destruya, SLIME slime, Sonora Flora, Soyciety Candles, SpiritArtnimal/PieraBijoux, Stitch and Thrift, The Goats Nest Vintage, The House of AmZ, THE TIPSY GARDENER, Trinkets for D, Tropic House Swim, Tvhead Co., Vintage ReImagined
Follow The Flamingo Flea at @TheFlamingoFlea on IG!