When I started Lauderbabe in the Summer of 2016, it was purely a passion project. I love exploring, tasting, adventuring, and appreciating the world around me. I enjoy that I get to meet and connect with so many beautiful people in my community and abroad. I admire the fact that I'm creating a life which at one point, I thought was impossible. I'm starting to achieve specific personal and professional milestones I've always wanted, but I couldn't help but feel overwhelmed at the same time.
Let's be real: Trying to find that work-life balance is DIFF-I-CULT. Whether you've been a loyal IG follower since day one, or new to my platform, I give it my best to be consistent in my message and helpful to anyone who wants to explore our beautiful city [of Fort Lauderdale.] However, over time I started to notice a shift in my mental and physical wellbeing. Why was I in an almost constant state of anxiety and/or stress? What was missing? Why was I tired even though I got a full 7 hours of sleep? Sometimes it can appear as though situations in our lives are charged with a force so strong that they, in turn, charge up our mind and emotions. This can have a pinball kind of effect, and I began wildly bouncing off everything I touched. My lack of clarity in what I was creating was starting to become a massive chore.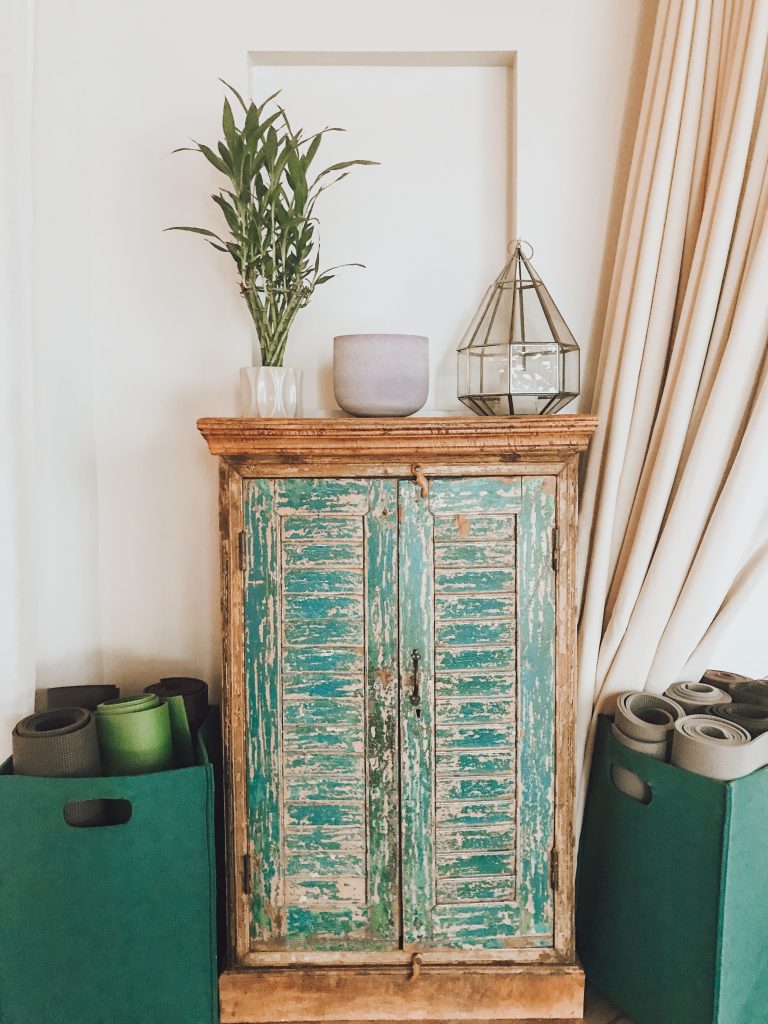 In our digital age where you have to be forever "keeping up with the Joneses," or in my case, K.U.W.T.I.A. (Keeping Up with the Instagram Algorithm), I started to have negative feelings toward social media. I do not want to create just to create. It is so important to me to produce meaningful content and relationships, and I finally had an "AHA" moment. I needed to remind myself that it's okay to take a break, why I started, and what my purpose was. I had to put my the focus back.

I decided to invest in myself, reconnect, and recharge what is out of balance. That's what brought me to the wellness studio that is Zen Mind Space. ZMS is a curated and integrative mindfulness experience for optimal emotional and physical wellness and is created by licensed psychologist Dr. Marla Reis who believes that self-care is a necessity, not a luxury. Where traditional therapies meet the healing arts — Or in other words, it's a kick-ass wellness studio for your modern life.

Zen Mind Space is not just a yoga studio, but space for all people to target on integrative medicine and psychology. This wellness studio offers many services, often personalized for your personal goals and what you want to achieve with your lifestyle. From meditation, acupuncture, candlelit yoga, reiki, cupping, laser treatments, sound healing, cooking classes, aromatherapy, prenatal health, tea tastings, (and so much more!) ZMS is here to give you the tools to achieve wellbeing from the inside-out.

Their approach to wellness is 100% holistic, and if you don't know what that means, it basically means you're choosing to live your life and heal your body through natural remedies. What's unique about this way of living is you observe everything as a whole, and this includes physical, mental, and emotional health while considering social factors. I feel that everything is connected and it is essential to view what is happening with psychological and physical health, together. Zen Mind Space tackles this head on — while making you feel like you're in a spa. When you walk into the building, you're instantly met by the captivating scents of essential oils, incense, and the kindest of staff. They make you feel like family, and that's one of the many things that set them apart from the norm. Sorry, but no jerks allowed.

I highly recommend a consultation with one of their functional physicians and a sound bath/yoga class from one of my favorite local teachers, Chloe Ravel. One of the most important lessons (amongst others) I have learned is the fact that It's okay to not be perfect or to have it "all figured out." I am helpfully reminded to take on my days boldly and mindfully and to be easy on myself. Often we can be our own worst critics (who feels me?!), so this has been vital in my healing, from the inside. Add in some of exhilarating sound bath meditation, and I kid you not, it'll make you feel like it's pumping vibrant life and love into your heart with every decibel. They genuinely want to share their knowledge and healing with locals and individuals from all over to encourage more mindful and fulfilled living.
Zen Mind Space proudly offers monthly memberships with no long term commitment to allow clients to customize their experience each month or to whatever your personal goals may be. All enrollments include access to drop-in meditation, their zen garden, organic teas, and chakra bar samples. As a special treat to my followers, ZMS is offering 10% off classes and events with code "ZENBABE"! Check out their events here or book a class on their website. Now go out and #NAMASLAY.
——————————
Follow them on Instagram at @Zen.Mind.Space! Zen Mind Space is located at 1501 NE 4th Ave, Fort Lauderdale, FL 33304. Please contact Brooke at (954) 546-1818 or info@zenmindspace.com for any questions.
——————————