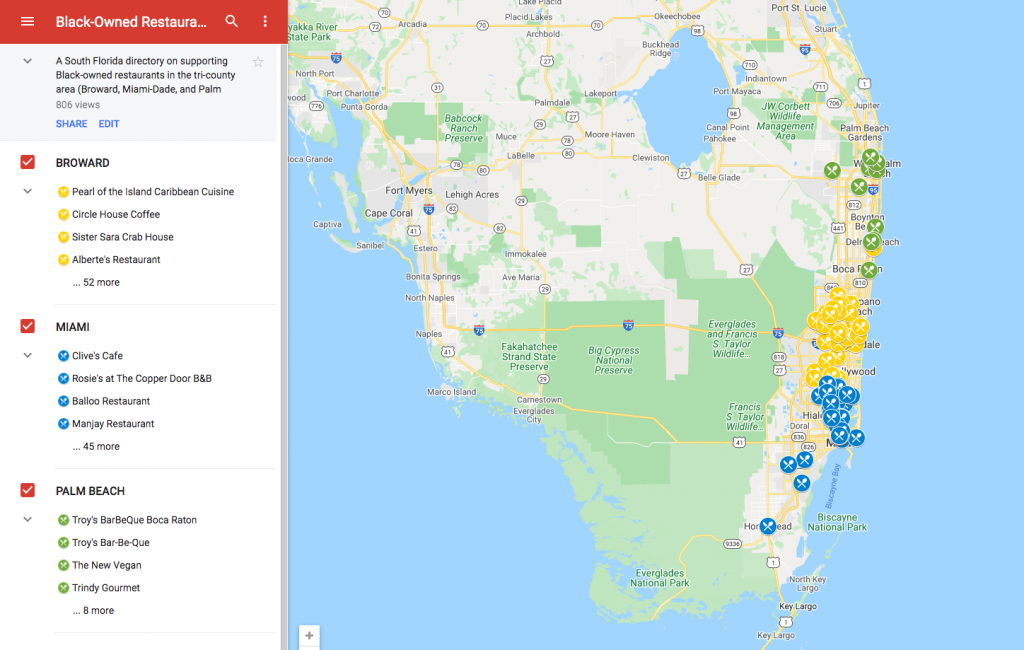 One way to help the current fight for equality would be supporting Black-owned restaurants in our communities. How we spend our money says a lot and leaves lasting impacts on a neighborhood for the better. I've put together a handy list of Black-owned restaurants we should support now, and always. Let's put our money where our mouth is.
Click the Google Map for details.
_____________________________
This list will be updated as I receive more information. Feel free to connect with me via DM at @Lauderbabe with any corrections, updates, and/or additions. Thank you.