"Mindfulness is about rekindling a relationship with food and connecting with the story behind our meals," says Jules Aron, 5x author, nutritionist and OG "Wellness Mixologist" who has been featured in the New York Post, Well + Good, and Mind Body Green. Aron took the time to tell us normals how we can rethink the way we look at food and get us glowing from the inside-out.
————————————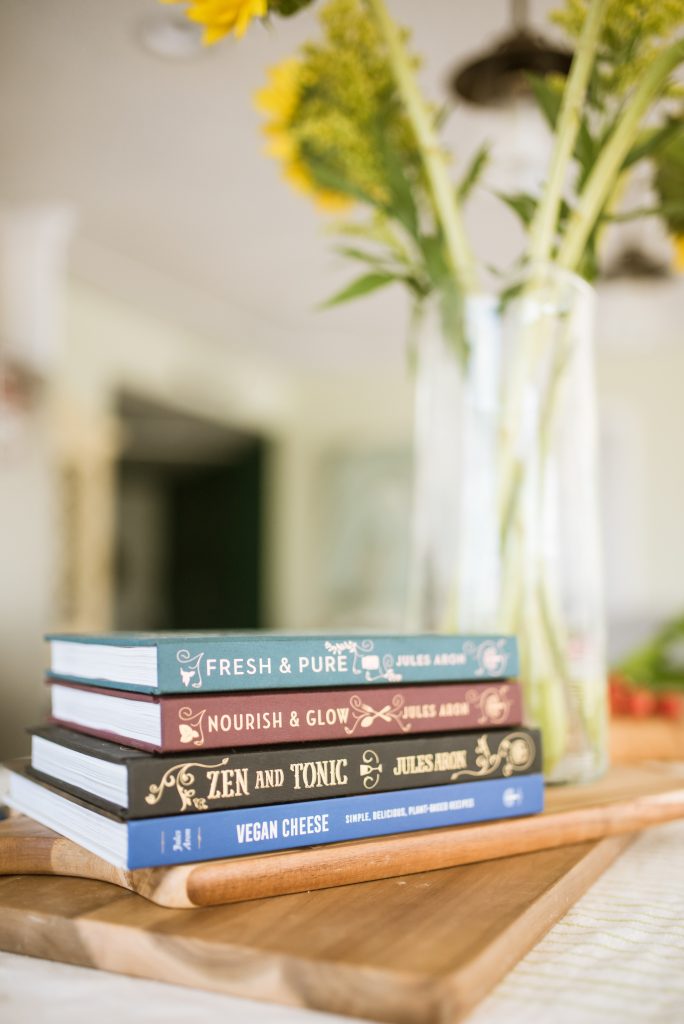 "As a wellness practitioner and author well versed in many natural healing modalities, Eastern philosophies, and integrative nutrition, my ethos stems from an overall holistic approach to wellbeing that encompasses more than just food and nutrition. Stress management, exercise, healthy and supportive relationships, restful sleep, hydration and tending to your spiritual, mental and physical happiness are crucial components to our overall health and to my overall philosophy."

Jules spreads her advocacy and passion in overall beauty and well-being through her unique recipes of not only delicious but also nutritious food which is guaranteed to help you look and feel better.

"I address these wellness topics in a series of 3 books I call the Pretty Zen collection. The books include Nourish and Glow, a plant-based cookbook and nutrition guide; Fresh and Pure, a self-care guide with DIY beauty recipes and Zen and Tonic, the no-refined sugar, superfood infused cocktail recipe manual — because balance."

After studying journalism in college, Aron earned an MS in publishing and worked in trade publications for several years before realizing something was missing. "Having spent years practicing martial arts, I was drawn to Eastern philosophy and medicine and began studying all forms of natural healing modalities, Chinese medicine, energy healing and holistic nutrition, without a real goal in mind, besides a strong internal pull towards the healing arts," Jules says. "I tended bar and coached clients for some time before moving from NYC to upstate NY to get away from the hustle and bustle for a while. It was in the quiet countryside that I had the revelation for my first book, Zen and Tonic. Six years later, I'm releasing my fifth book: The Low Proof Happy Hour, slated for January 2021!"

Focusing on overall wellness, Jules' books feature tons of tasty and healthy recipes that will feed both your skin and your gut. "From morning starters to supercharged snacks, warm wintery elixirs and refreshing cocktails, to DIY masks, botanically infused facial oils and bath bombs, I've tried to include everything you'd need to nourish your body from both the inside and out."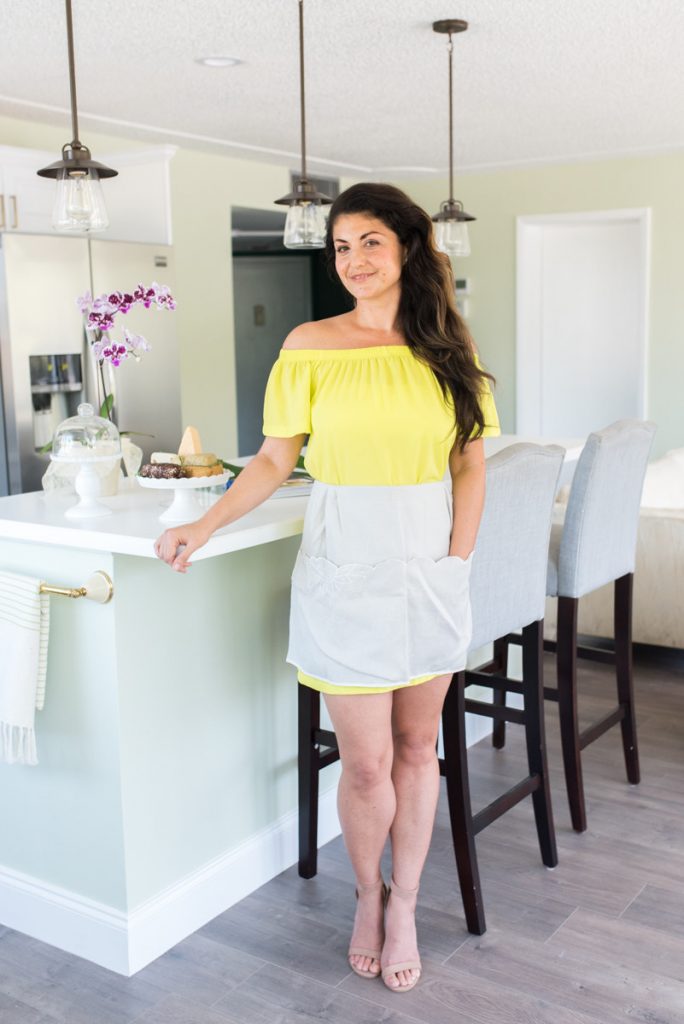 Given our current climate, gut health is a big concern and importance because our immunity depends on it. "In fact, the root of most illnesses is the stagnation of the body's pathways that causes an overgrowth of bacteria," explains Aron. "Symptoms may include stomach disturbances such as chronic gas and bloating, weight fluctuations, sleep issues and chronic fatigue, as well as food allergies or intolerances and even skin conditions. First things first, understand that processed, refined and artificial foods are extremely difficult and often impossible for the body to break down. Making the switch from foods with labels or packaging, to wholesome foods that come from the earth, will allow your gut microbiome to thrive. If you are experiencing gut issues, your first course of action is to detox with a simple, nutritious plant-based diet, like the one set out in Nourish and Glow, which will allow for the elimination of stagnant matter and the replenishment of your gut microbiome."
"Taking the time to savor and enjoy our meals is one of the healthiest things we can do. We are more likely to chew our food more, notice when we are full sooner and even notice flavors we might otherwise have missed."
"When we pause to consider all of the people involved in the preparation of our meal, from the loved ones who prepared it, to those who planted and harvested the raw ingredients, to the water, soil, and other elements that were part of its creation, it is hard not to feel both grateful and interconnected. We not only gain a deeper appreciation for our nutrition and our shopping habits might change in the process too."
By raising awareness of the connection between gut health and beauty, Jules has single-handedly shown that looking (and feelin') your best is more than skin deep. It is an inside-out operation and she's made it her mission to educate people on how to cultivate a healthier relationship with food and beverage, one Z and T at a time.
• • • • •
Connect with Jules
• Follow on Instagram @JulesAron | www.julesaron.com | www.thehealthybartender.com •
Want to jumpstart your routine? Jules has chosen one recipe from each one of her incredible books to share with us.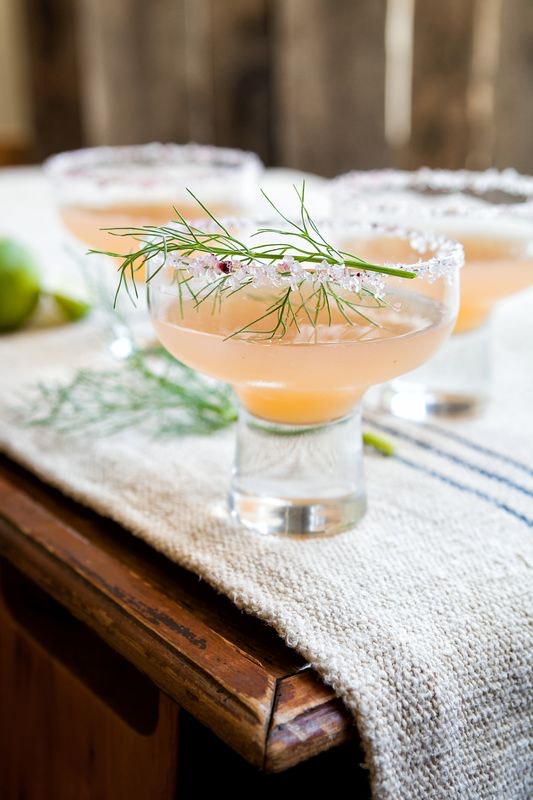 Cider House Rules Margarita
From Zen and Tonic, Savory and Fresh Cocktails for the Enlightened Drinker
— A crisp apple cider margarita perfect for fall. Makes 2 drinks.
Ingredients:
1 cup organic apple cider
3 ounces tequila blanco
1 ounce honey syrup
1 ounce lime juice
Several fennel fronds (more for garnish)
Cinnamon sugar for coating rim of the glass
How to Make It:
In a shaker, muddle a few fennel fronds. Add ice, apple cider, syrup, lime juice and tequila and shake vigorously. Rim 2 glasses with cinnamon, strain the blend into glasses filled with ice. Garnish with remaining fennel frond.
Superfood Spotlight:
Cider is an unpasteurized, unfiltered juice made from apple mash, containing the juice with sediment and pulp from the fruit. Apples are a healthy, nutritious food and cider offers a distinctive way to take advantage of some of the benefits.
Avocado and Heirloom Tomato Tartare
From Nourish and Glow, Naturally Beautifying Foods & Elixirs.
— This simplified tartare recipe makes avocado the star. Diced finely with cucumbers, cilantro and
jalapeno, and topped with juicy heirloom tomatoes, this spicy dish is festive and nourishing. Serves 4-6.
Ingredients for Avocado Layer: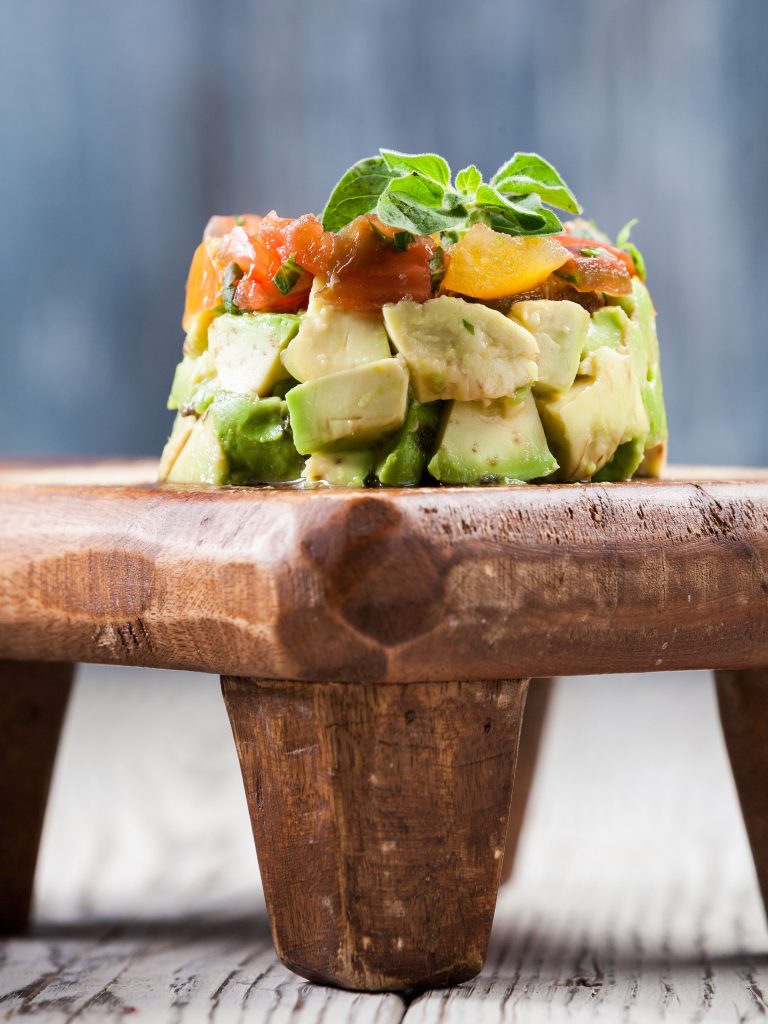 2 medium Hass avocados, peeled and finely diced
1 cup cucumber, peeled and finely diced
2 tablespoons extra-virgin olive oil
2 tablespoons fresh lemon juice
1 tablespoon chopped cilantro
1/2 small jalapeño, minced
Sea salt and fresh ground pepper to taste
In a medium bowl, stir the olive oil with lemon juice, cilantro and jalapeño. Season with salt and pepper. Gently fold in the avocados and cucumber.
Ingredients for Tomato Layer:
2 cups heirloom tomatoes, finely diced
1 tablespoon mint, finely chopped
1 tablespoon basil, finely chopped
2 tablespoons extra-virgin olive oil
2 tablespoons fresh lemon juice
Sea salt and fresh ground pepper to taste
In a medium bowl, stir the olive oil with the lemon juice, mint, and basil. Season with salt and pepper. Gently fold in the tomatoes.
How to Make It:
Mound the avocado layer in the center of plates and top with a layer of tomato salsa. Garnish with a fresh basil leaf.
Beauty Food Spotlight:
Besides being some of the richest sources of monounsaturated (healthy) fats in
the world, avocados are also one of the better sources of B vitamins like niacin,
which assist your body in building and repairing DNA.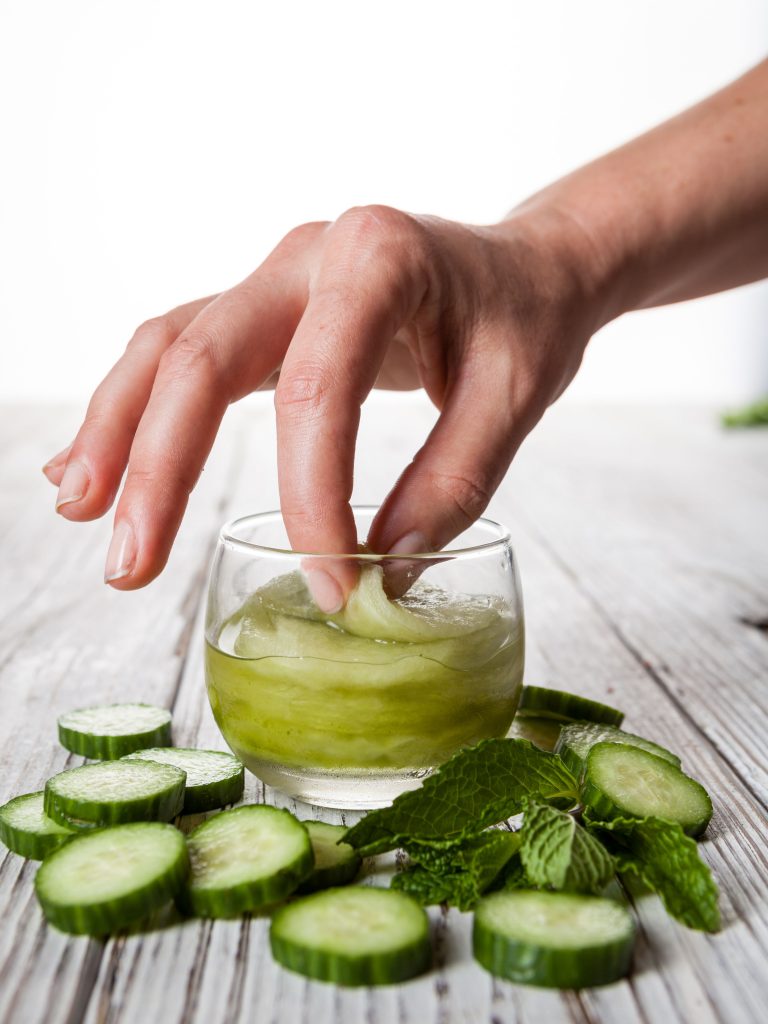 Cucumber Mint Aloe Face Wipes
From Fresh and Pure, Organically Crafted Beauty Balms & Cleansers.
—— Full of antioxidants, these cooling and refreshing face wipes make it easy to sweep away grime on the go and leaving skin feeling refreshed and revived. Makes 10 ounces.
Ingredients:
1/2 cup witch hazel
1/2 cup cucumber juice
1/3 cup aloe vera gel
2 drops peppermint essential oil
30 cotton face pads
How to Make It:
Stack your cotton face wipes in a 10 ounces wide-mouth jar. In a separate bowl, combine all the wet ingredients then slowly pour the mixture into the jar with the pads, until fully saturated. Replace the lid and allow the pads to soak up the mixture for at least an hour.
To use, pick up a wipe and smooth over your face for a clean sweep. You can also choose to keep the liquid mixture free of pads and use a cotton ball as needed.
Store in a closed glass container in the refrigerator. For maximum freshness and potency, use within 3 months.

• • • • •
For more recipes and wellness tips, purchase Jules' books here.