Planning a date night in? Sharing a bottle + meal for two just got deliciously easy thanks to the superstar duo from our favorite wine spot in Flagler Village, Small Wine Shop. Here Tim and Tracy Graham have paired 4 accompanying dishes to their perfect sips, ensuring each glass (and plate) goes empty.
---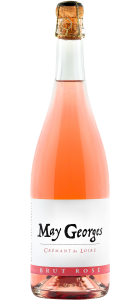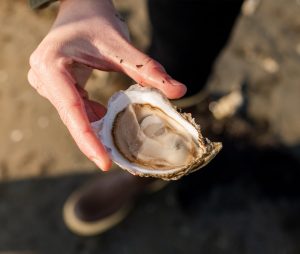 Yes, it is true, sparkling wine and oysters are a match made in heaven. Sparkling wines, particularly ones from chalky soils like Champagne and the Loire Valley, pair beautifully with oysters. The bubbles deliver a bright freshness, which contrasts beautifully with the oyster's smooth, rich texture.
Vintage: NV
Region: Loire Valley, France
Viticulture: Sustainable
Grape varieties: 50% Pinot Noir, 30% Pinot d'Aunis, 10% Cabernet Franc, and 10% Grolleau
• Recipe: Pairs wonderfully with fresh oysters overnighted to you from Island Creek Oysters.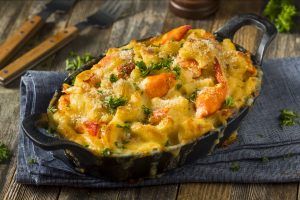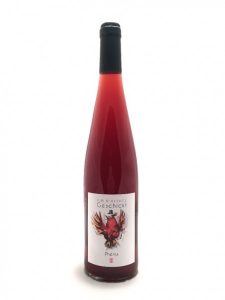 Lobster Mac and Cheese is a perfect Valentine's day meal to share. As you pair two of the most decadent foods with one of Alsace's bright young stars. The skin contact Pinot Gris in this Rosé will highlight the creaminess of this cheesy dish.
Vintage: 2019
Region: Alsace, Italy
Viticulture: Biodynamic
Grape varieties: Pinot Gris
• Recipe: Don't have a go-to Lobster Mac and Cheese recipe? Try Emeril Lagasse's L.M.C. 'pe here.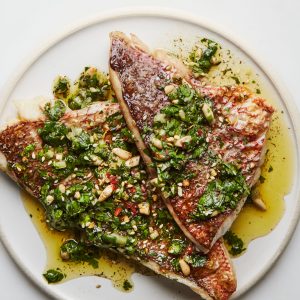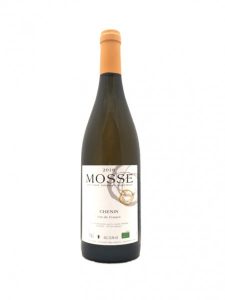 With this delicious fish entree, the Middle Eastern za'atar spice will bring a savory earthiness to balance the bright flavors of the salsa verde. The Domaine Mosse Chenin Blanc has enough lush orchard fruit to pair with the spice and brilliant acidity for the herbal notes of the salsa verde.
Vintage: 2019
Region: Loire Valley, France
Viticulture: Organic
Grape varieties: 100% Chenin Blanc
• Recipe: Za'atar's depth backs up the freshness of parsley and cilantro in this Middle Eastern riff on a classic salsa verde. Click here for the recipe on BonAppetit.com.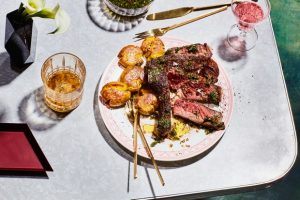 A well-marbled steak and a deep red are perfect dance partners when it comes to wine pairings. This single-vineyard Merlot from Napa Valley is downright sexy, with lush black fruit and silky tannins. Hearty enough for this meal but sumptuous enough on its own.
Vintage: 2017
Region: Coombsville, California, United States
Viticulture: Organic
Grape varieties: Merlot
• Recipe: Looking for a special dinner for two? First, pan-sear one big steak to share. Then, while the steak rests, use the tasty beef fat left in the skillet to sear smashed paprika-spiced potatoes to crispy, golden perfection. Check out this recipe on Epicurious.com.
---
Create an effortlessly chic tablescape with candles, stems from one of my favorite local floral studios (such as the ones mentioned here), luxurious linens from Le Jacquard Français, and you, my friend have aced the date night.
Visit smallwineshop.com to purchase online or say hello in person at 410 N. Andrews Ave., Fort Lauderdale, FL 33301.