When I first started Lauderbabe two years ago, one of my visions for this project was to highlight local artists, businesses, and causes that are shaking things up in the community. I feel a huge sense of pride for the growth of Fort Lauderdale, and every day I meet many inspiring people that make up this flourishing city. Through the power of social media, I have come into contact with some pretty great individuals. Cue Ms. Jackie Fernbach (@LocalGirlArt) local artist and Montce Swim babe.
Her effortless cool and affiliation to Fort Lauderdale's favorite swimsuit brand, made her an Insta-follow.
To myself, Jackie and her art represent being fearless and vulnerable, all at once.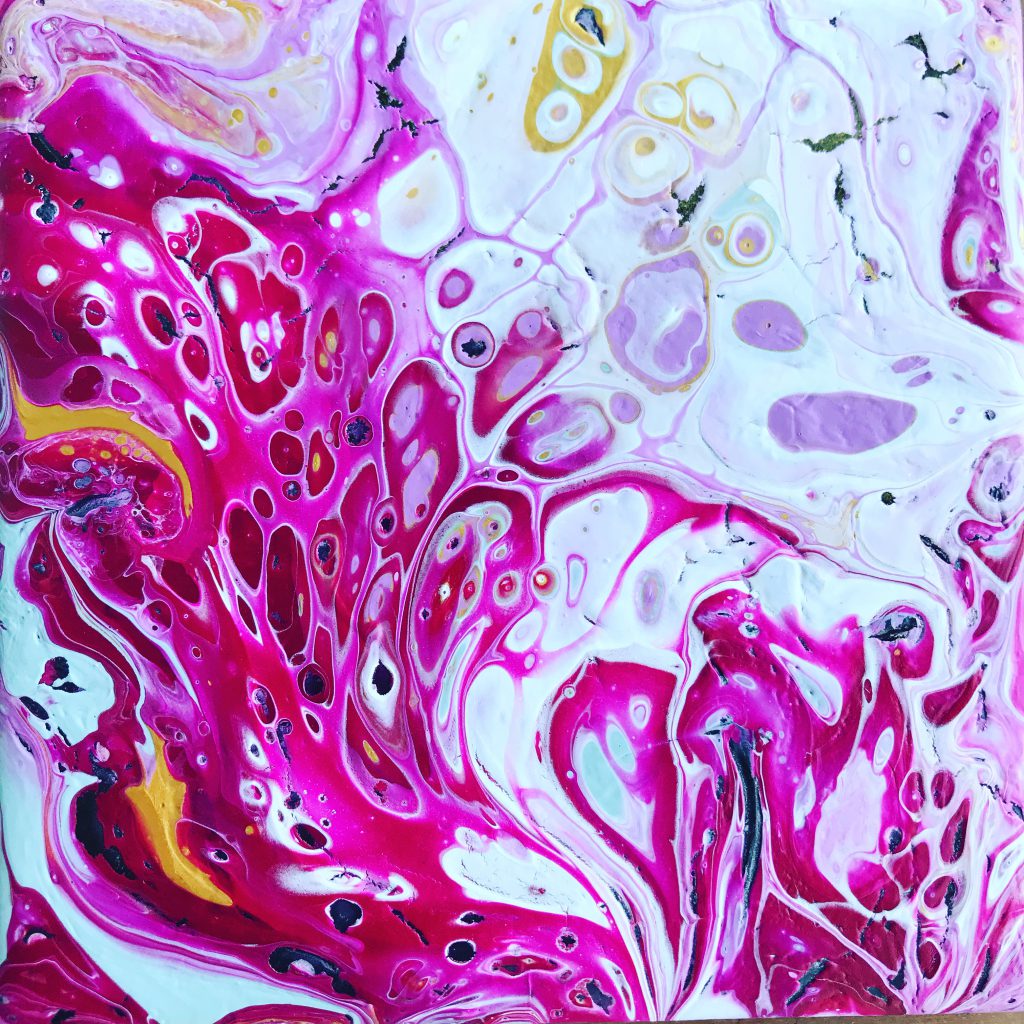 "Being creative and thinking out of the box comes naturally for me, but I only began having a real connection with art and identifying myself as an artist about a year ago," Fernbach says. "It was always a hobby of mine growing up, coloring in the lines became drawing more lines, I doodled on everything in school. Then when I went away to college, I fell into a really deep state of depression, but that's when I realized that painting genuinely made me feel better like I had a purpose. I started painting again, once a month then once a week, now I make 1-5 paintings a day. In the more recent years, I found a very deep connection with art and self-healing through creative expression."
Jackie experiments with a lot of different materials but mostly uses canvas', acrylic paints, paint thinners (WD-40 or linseed oil), and even old recycled materials like skateboards or surfboards. (Fun Fact: If you have any laying around, drop them at BC Surf and Sport, she'll paint and return it for free.99!) Her creative process varies, "with each technique everything runs a tad differently but I always play music that kind of "matches" with the color scheme that I'm painting. Mixing paint and water to make it more fluid, and pouring all different colors on the canvas to create an abstract effect," Jac says. "My style range is so wide right now because I'm exploring my talents, but I go from fluid acrylic painting to gradient backgrounds, collage art, acrylic ink, wall decor, coasters, and so much more to come. I mostly create for friends or family, but I have a few larger and more public projects coming soon… And all commissions are welcome!"
With her psychedelic, freestyle-like art, Fernbach dreams of inspiring. "
I really want to inspire people and show them that passion is important, pain isn't forever, and the corporate world isn't the only world. everything has a deeper meaning, art isn't just smears of paint on a canvas. It's feeling and passion. Never fear rejection, and be your own biggest fan."


Here's what Jackie has to say about being a part of Fort Lauderdale's Arts District to what her favorite Montce Swim items are!
What is your favorite thing about being a part of this cool arts district in Fort Lauderdale?
It's a big city yet such a tight community, in a way that everyone is trying to help each other grow and be successful. There is inspiration everywhere, and so many people to learn from.
What are your favorite spots in Fort Lauderdale?
The Floridian, Booze Garden, The Jetties.
Being a Montce babe, what are your favorite trends in swimwear at the moment?
I'm loving swimwear that you can also wear as apparel, cute tops you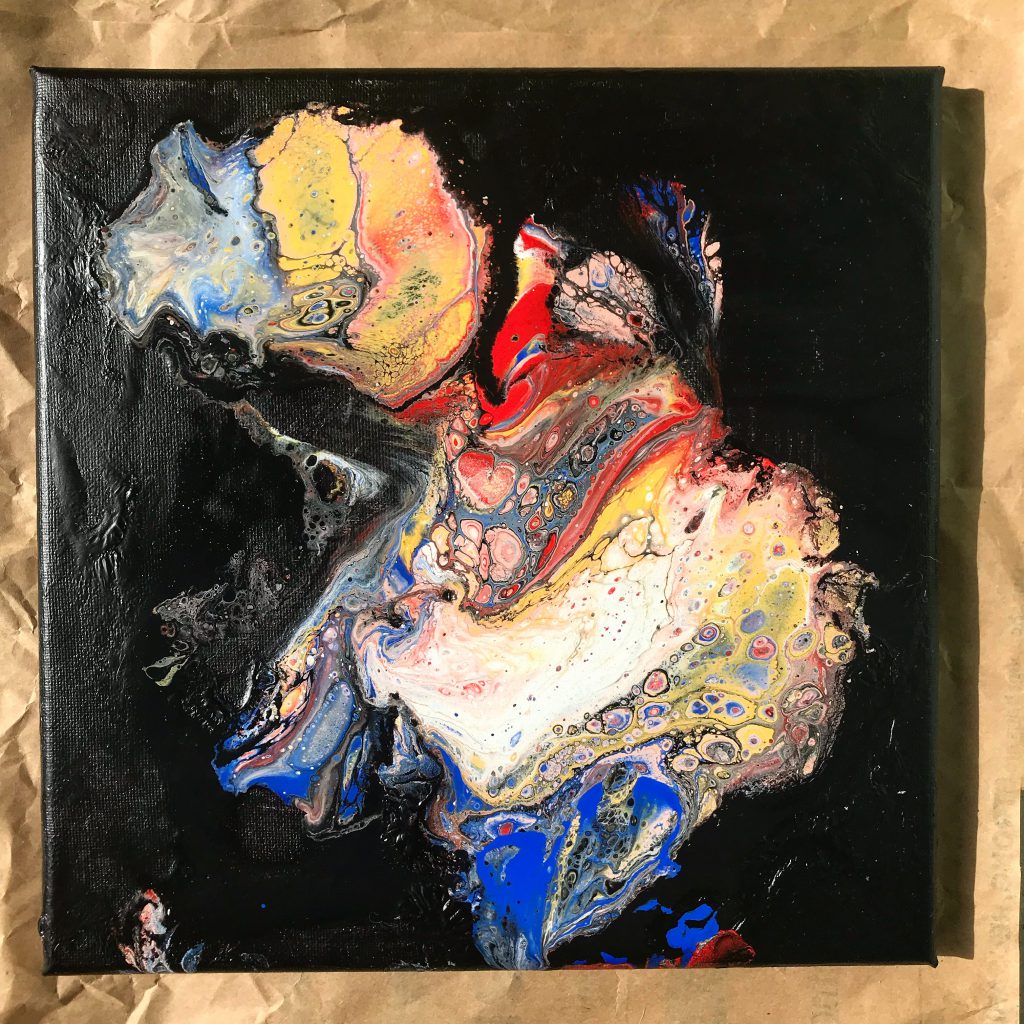 can pair with denim skirts or overalls etc, one-pieces as bodysuits, high waisted bottoms for festivals.
What are your favorite Montce pieces?
Really tough question because I actually love so many different pieces and they're all good for different reasons. My go-to is a euro top, which is a more basic halter triangle top, and uno bottoms which are a minimal coverage cheeky bottom. Perfect for tanning/swimming/adventuring/looking adorable.
What are your beach bag must-haves?
Big towel, sunscreen, portable radio or speaker to jam to J. Cole's new album, a good book, and a few brews.
What are your Summer essentials?
I never leave the house without sunglasses. Lately, I've been obsessed with my portable charger for my phone and I use a backpack as a purse because cause it's more comfortable. On my feet, I wear slides by MLSA from Montce Swim (they're pricey but so worth it for every day) and my Corksicle with ice water!
To purchase art or reach out for commisions contact Jackie on Instagram @localgirlart or you can view her work + contact at localgirlart.com. Commissions welcome.