Interview with Bikinis Over Everything founder, Courtney Wilkins.
As a personal mission to keep up with our evolving city and the thriving local businesses, I was thrilled to meet Courtney through a mutual friend. Established in 2017, Bikinis Over Everything promises to be kind to those bikinis you spend a small fortune on. It's no secret that with everyday detergents and improper care, swimsuits can rapidly lose their bright coloring. That's when the BOE founder saw an opportunity. Growing up in West Palm Beach, Courtney has utilized her salty upbringing to create a potion that is both a must-have for beach bums looking to extend the life of their swimwear and respectful of our environment.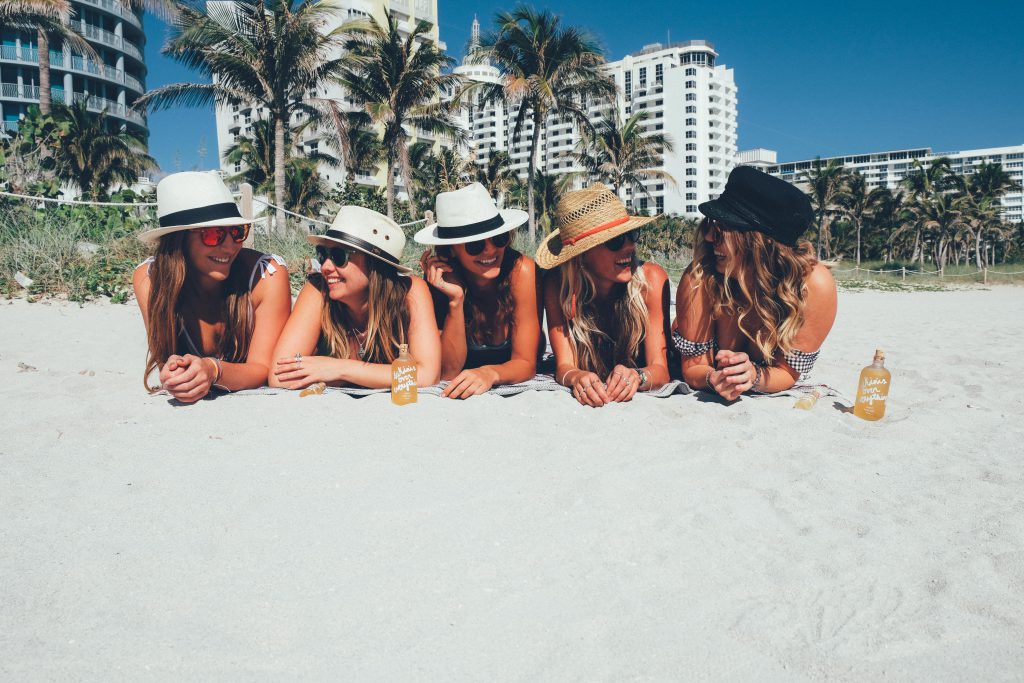 "Our product is entirely eco-friendly and safe on fabrics and skin. We didn't want to develop a product that was limiting to people with sensitive skin so, we made sure to create something as gentle as possible. Our scent is unique and difficult to find in other products. In the beginning, we smell tested a few different scents (coconut, grapefruit, tangerine, etc) and ultimately landed on Gardenia. We found that Gardenia had the longest lasting effect and the biggest wow factor upon the first sniff. It was incredibly important to us to create a product that is sustainable and ethical. We will continue to grow our brand with this ethos in mind."
The Bikinis Over Everything founder has a keen sense of what the consumer wants because she herself, is the ultimate Florida gal. Courtney talks BOE, growing up in South Florida, and what her current bikini obsessions are.
How did you care for your 'kinis at home prior to developing your own soap?
"I always hand washed my swimwear and delicates with a mild soap in cold water and laid flat or hung them to dry out of the sun. Before developing BOE bikini wash I had to resort to whatever was available on the yachts I worked on which was mostly Euclan or Dr. Bronners."
Did a charter nightmare prompt you to take action and develop your own formula? If so, do tell!
"Not exactly. I had wonderful experiences on most of the yachts that I have had the pleasure to work on. Certain circumstances and certain crew/guest combinations can create for tense situations but, this was not the driving force in creating BOE. I always had the idea in the back of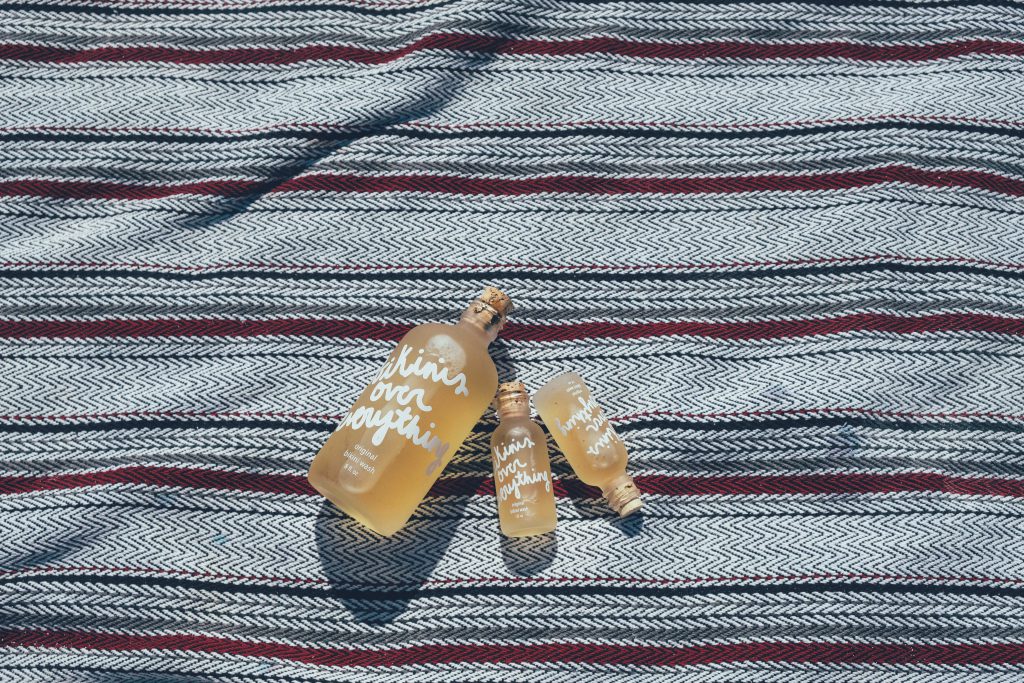 my mind and was waiting for the capital and the right moment. Those two aligned after I left my seasonal position in October and our product officially launched in late December."
Are you still in yachting? What're you doing when you're not on charter?!
"I dabble in yachting now. I guess you could call it freelancing. I love the ability to travel while working, and doing quick trips here and there is a nice escape from "the real world." Before BOE, I used to love spending days on the beach with a delicious cocktail and going dancing with my favorite crew members. Now, that I run a small business my days off aren't nearly as glamorous."
You have glass bottles instead of plastic. Great, eco-friendly choice! Is sustainability something that's important to you?
"It is of the utmost importance to me! I have grown up loving the outdoors and the ocean and couldn't fathom creating something that didn't respect our environment. I also prefer the aesthetics of glass over plastic. Packaging is key for most consumers and, I wanted to set my product apart from everything else. We also love the ability to reuse our bottles and create long-term customers."
Your FAVORITE bikinis brands at the moment?
"This is a tough question that I often get asked. I liken it to asking a chef what their favorite dish is to cook. I will attempt to answer as best as I can because I genuinely love most of the swimwear brands that I come in contact with. My absolute all-time favorite is Acacia Swimwear. I have never had a bad experience with any of their pieces and I feel that they cater to women of all shapes and sizes. I love the quality and the family orientated love behind the brand. I am also a huge fan of Montce Swim, which we are lucky to live down the street from! Maheli Heli out of Miami are beautiful and have such incredible quality that you really just have to feel to believe. I have been very lucky to be able to work with such incredible brands that started locally here in South Florida. I am excited to see what other brands I discover because of BOE."
Favorite trends in swimwear?
"I am living for this one shoulder look lately. I think it is sporty and chic and can easily translate into a daytime/festival look which I love. I am always all about high-waisted bottoms and high cut 80's style one pieces. Last summer's velvet material and ribbed material were amazing too. Everything that has been happening in the swimwear design world lately has been incredible!"
What is your favorite part about living in Fort Lauderdale?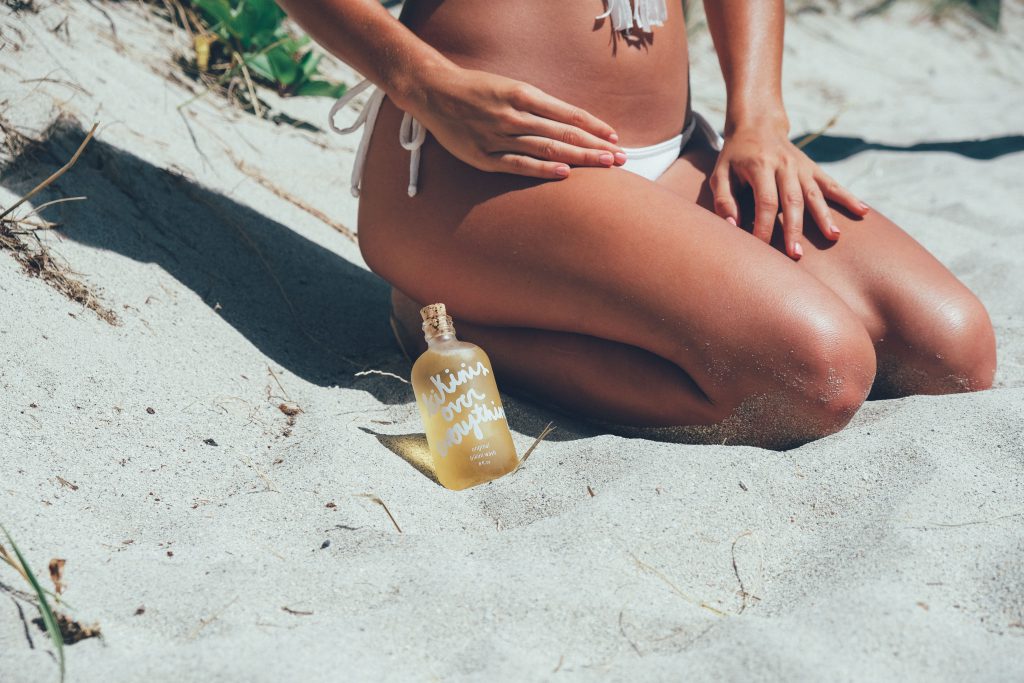 "I love that there is always something happening here. I grew up in Jupiter/West Palm Beach area and it is definitely a lot slower there. I really enjoy being able to go for a walk on Las Olas and discovering new cool places in FAT Village. I also love that all of my friends from yachting are always in and out of this city, so there is usually someone to catch up with every week!"
What is your favorite water sport?
"I grew up surfing with my brother in Juno Beach and began traveling for surf after I graduated college. I love Central America's warm water and fun waves. I've enjoyed surfing in Nicaragua, Costa Rica, and Mexico. I am hoping to visit Panama in the near future!"
Favorite spot in Fort Lauderdale?
"I am partial to Canyon restaurant and their prickly pear margaritas. You can't beat the ½ off drinks and apps at their bar. It is my absolute favorite spot! My boyfriend really wishes that his drinks were half off too though…"
LOL — Favorite beauty items that help you combat the South Florida Heat?
"I have super dry hair (probably from being in and out of the ocean my whole life) that I battle with on a daily basis. I definitely need a good natural hair mask to use between shampooing and conditioning. I just started using Sun Bum's hair mask and I love it. Their new hair care line is to die for. It is made with banana pulp and smells so yummy. I also swear by good ol' coconut oil. It is the best all around moisturizer that works for hair, skin, and even combats bad breath! Lather yourself head to toe in coconut oil and you'll be good to go!"
What is on repeat on your Spotify playlist?
"Literally anything Khalid. That guy could sing happy birthday and make me fall in love. He is my everything. Really hoping to make it to Gov Ball in NYC to see him live!"
What are your plans for the future of BOE?
"We hope to grow BOE into a multi-product brand and maintain our eco-friendly ethics. We hope to create another scent for our bikini wash in the future among other swimwear related accessories. We don't want to divulge too much just yet, but definitely, stay tuned for the future. Bikini wash is just the beginning."
You can find Bikinis Over Everything in retailers across Florida. Vote for Bikinis Over Everything at FedEx's #smallbusinessgrantcontest! Enter your name and email to vote for Bikinis Over Everything to win $25,000 so they can expand their business — click the link below!
https://smallbusinessgrant.fedex.com/home/detail/aef2fe62-117e-4612-bf1e-bece867fdf84#/gallery/detail/aef2fe62-117e-4612-bf1e-bece867fdf84
Photo Credit: Anne Précoma Podlecki